The Global Flow of People
Nikola Sander
with Guy Abel, Ramon Bauer, Johannes Schmidt, Andi Pieper, Elvira Stein, Tina Frank
A rising tide of global migration?
Lack of comparable flow data
Flow data for <50 countries, measured in different ways.
Stock data on foreign-born more widely available.
But stocks are an accumulative measure.
How many people migrated in the world in 2005-10?
Quantifying Global International Migration Flows
Guy Abel & Nikola Sander.
Published in Science on 28 March 2014; vol 343: 1520-1522.
We estimate flows (1990-95 to 2005-10) from bilateral stocks (1990, 2000, 2010) for 196 countries.
No rising tide of migration
Intensity of global migration: 0.6 % over 5-year periods.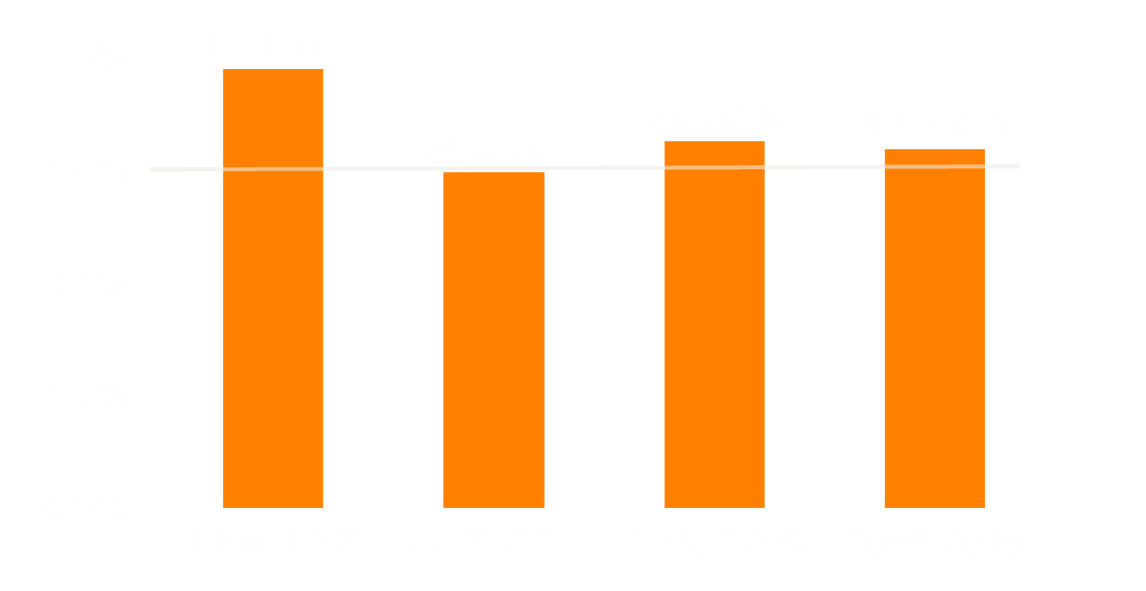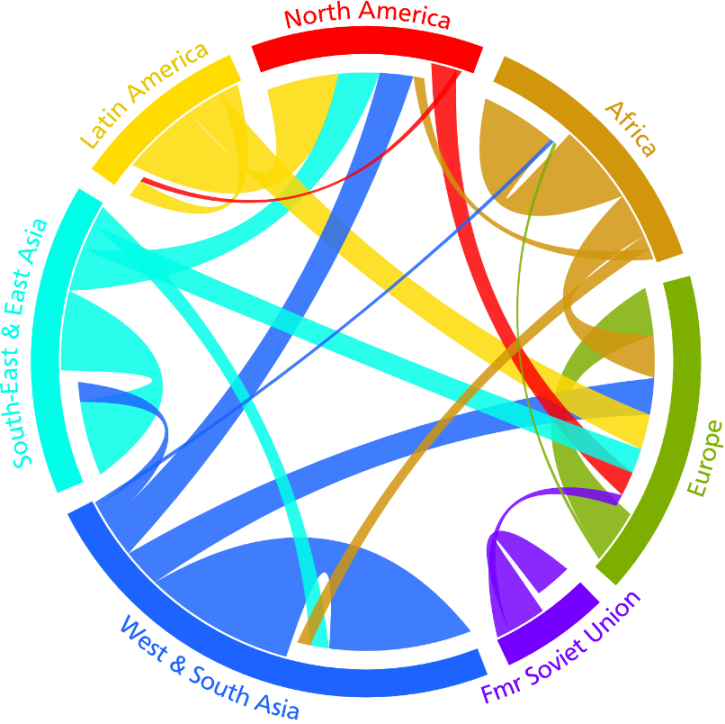 "The purpose of visualization is insight, not pictures" --Ben Shneiderman, 1999
"Scientists must learn to communicate with the public, be willing to do so and indeed consider it their duty to do so."
Royal Society, 1985